The 1895 Club & Enclosure
The 1895 Club & Enclosure, named after the year the iconic Twin Spires were built, provides a luxurious, equestrian-themed dining experience coupled with views directly into the Paddock stalls and Paddock Runway; this space offers the opportunity to watch the races on the rail just a few sections before the Finish Line.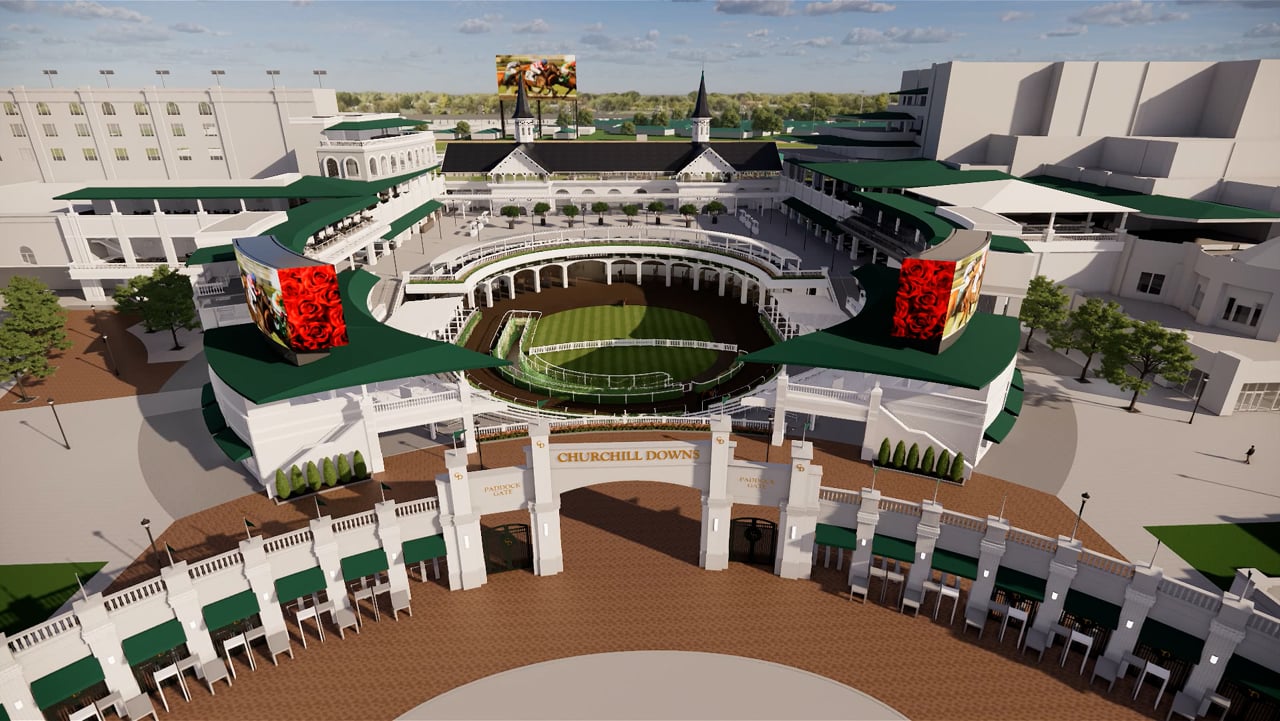 The Official Kentucky Derby Collection
Shop the latest Kentucky Derby fashions, collectibles and more!
Derby Week Events
Make it an unforgettable experience by joining in the festivities that surround the lead up to the Kentucky Derby.
Bet the Derby with TwinSpires
Create a new account using an exclusive Risk Free promo code and make your first bet risk free!
FOLLOW FOR UPDATES AND EXCLUSIVES